Sad Gurave Nama Amme Narayanana !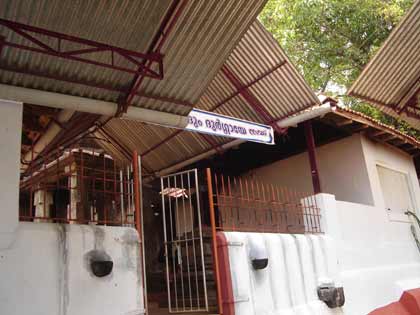 Kallil Cave Temple, a 9th century Jain Temple is at Methala, 8 km away from Kuruppampady and 53 kms from Ernakulam (Cochin or Kochi) Kerala. Also one can reach the temple by traveling a distance of about 4 km from Odakkaly and 13 km from Perumbavoor.
It is believed that the idols seen there are of Jainatheertha Parswanathan, Mahaveer and Pathmavathi Davi. This temple Sree Kallil Bhagavathi Cave Temple Mathala is now considered as an Hindu temple - Sreeramadasamission Devasthanam.

'Kallil', the name itself signifies the uniqueness of the temple. Kallil temple may be the lone rock temple in the country with the Deity of goddess Durga.
The rock is approximately 23M x 14M x 8M. The temple, located in a 30 acres hill, is cut from a huge rock and a climb of 120 steps to reach the temple. The temple was owned by the Kallil Pisharody family.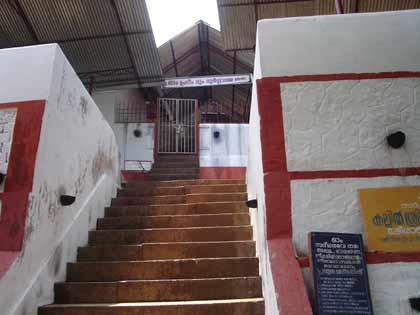 The main Deity of the temple is Durgadevi. The idol of Brahma is seen carved at the top of the rock.
Brahma is also worshipped along with Siva and Vishnu. The temple closes after Pooja at noon every day and poojas are not being done at night.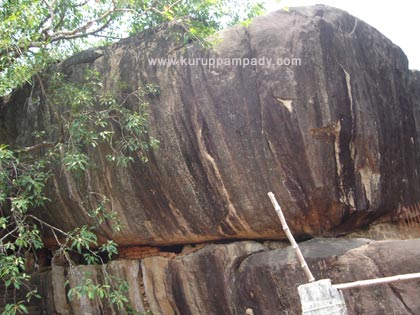 The annual festival of the temple is conducted eight days starting from the 'Karthika day' in Vrischikam (November-December). The procession is being conducted by carrying the idol of the Deity on a female elephant.
Audio CD & Cassette of Bhavagathy songs are available from Mr. Kallil Sivadas, Manager. (9387630934, 9447915870)