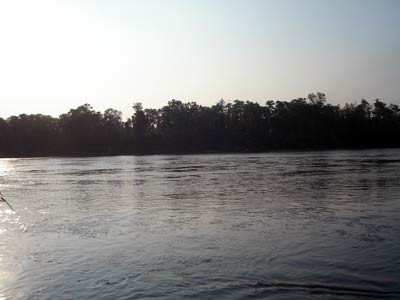 Kodanad is one of the important places in the tourist map of Kerala, India and different tour packages are available with various tour operators.
Kodanad, the head quarters of Malayattur forest division, is known for the 'Elephant Kraal' and is about 45 km from Ernakulam (Cochin or Kochi) and 12 km to the east of Perumbavoor town. Kodanad, set on the southern banks of the Periyar river amid the beautiful high ranges near Perumbavoor and is one of the largest elephant training centres of Kerala.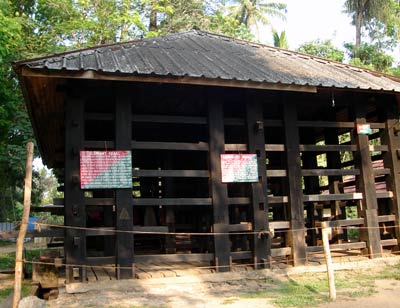 | | |
| --- | --- |
| Earlier elephants captured from the Malayatoor forests (the forests in the east and north of Kodanad) were trained here. Kodanad is one of the largest elephant capturing centers of South India. In 1977 the elephant capturing came to an end, but the elephant-training center are still in function here. | |
The elephants have been specially trained for safari and are provided with saddles to make the riding comfortable. Elders as well as kids can enjoy riding them without any discomfort. The famous Malayatoor Church is near to Kodanad.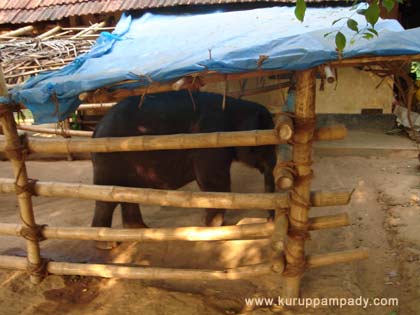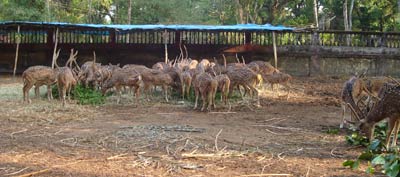 There is also a mini zoo at Kodanad sheltering wild animals which have become unfit for survival in the forest.
The elephants are considered as a sign of wealth and prestige and an integral part of Indian mythology and culture. In Kerala, elephants are the most ornamental and auspicious animals and no festival or celebration is complete without an elephant procession.