KURUPPAMPADY is situated about five kilometers from Perumbavoor on the Aluva-Munnar road and surrounded by important places Viz. Perumbavoor, Kalady, Malyattoor, Angamaly, Aluva, Muvattupuzha, odakkaly, Kallil, Iringole kavu (miniature forest), Kolanchery, Kothamangalam, Veengoor, Vengola, Paniyely, kodanad, kurichilakode and so on and so forth with in 20 kilometers circle, in Kunnathunadu Taluke, Ernakulam District, Kerala, INDIA. (you may inform us if we missed your favorite place or you may add through E- Mail :
kuruppampady@rediffmail.com
)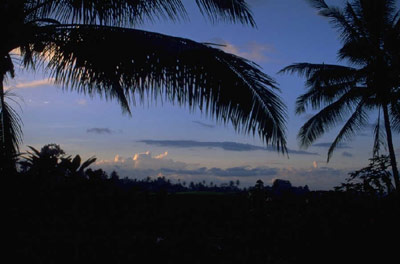 Kuruppampady's claim to fame is the ancient and graceful two churches.

Jacobite Syrian Cathedral Church.
St. Mary's Jacobite Syrian Cathedral Church, Kuruppampady; Popularly known as Kuruppampady Pally.
Kuruppampady P.O. PIN: 683 545.
Phone: 0484 2658510St.
Read more … >>>>


Malankara Syrian Catholic Church.
St. Peter's and St.Paul's Church, popularly known as Mudikkarai Pally.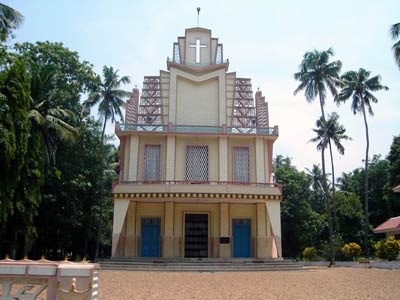 St. Mary's Jacobite Syrian Church
, (Under the Holy See of Antioch and all the east)
UC College P.O
Aluva - Kerala , India.
Website:
http://stmarysucc.in/
The Church was built during late 1976 by a group of members detached from the Orthodox Church near U.C. College. These 11 members were Prof. T.C. Joseph, Engr. P.K. John, Dr. G. Mathew Nedumthallil, Sri. P.I. Alexander, Sri. P.M. Pappachen, Sri. K. Paul, Sri. Issac, Sri. K.M. John, Sri. K.P. Thomman, Sri. V.A. Kuriakose, Sri. M. John. Of these, only two members, Sri P.I. Alexander and Sri M. John are still with us and all the other members were resting in peace in our cemetery.
Trustee -- Mr. Lal Paul,
Vicar -- Rev. Fr. Abraham Valiyaparambil
Posted on December 22, 2008
Our associate institutions in and around Kuruppampady are: -

St George Cancer Care and Research Center
Address in India : KUDIYAT HOUSE, MALAYINKEEZHU,
KOTHAMANGALAM. P. O., KERALA, INDIA.
PIN – 686 691

Address in Philippines : 835 – TANGIER ST., B. F. INTERNATIONAL, LAS PINAS CITY-1740, PHILIPPINES.
Dr. Shaji V. Kudiyat

E - mail : drkudiyat@hotmail.com, drkudiyat@gmail.com

GEETHANJALY HOSPITAL
Kuruppampady P.O. PIN : 683545.
Ernakulam Dist, Kerala, India.
Telephone:0484-2593753/3097374
geethanjalyhospital@yahoo.com

The Evangelistic Association of the East
REGD. NO:S.9/1949, Iringole P.O. Perumbavoor, PIN:683548.
Ernakulam Dist. Kerala. India. Telephone: 0484-2522626.
E-mail: eaepbr@rediffmail.com
| | |
| --- | --- |
| Very Rev. Fr. T. C. Alexander, Corepiscopa | H.G.Markose Mor Chrisostamos |
| | |

Speciality Diagnostic Services
The Complete Laboratory
Palliyelimali Building,
A.M. Road, Perumbavoor – 683 542,Kerala, INDIA.
Phone : 0484 – 2590288
E-mail : specialityservices@yahoo.com
Website: www.sdslab.net

Saint Peter's Senior Secondary School,
Kadayiruppu,Kolencherry-682311.
Ernakulam Dist, Kerala, India.
Web Site :
http://www.stpeterskadayiruppu.org
E-mail : stpeter@vsnl.com

Kadamattom St. George Syrian Orthodox church
Kadamattom.
www.kadamattomchurch.org

THUNDATHIL AGENCIES
Meprathupady, Vengola P.O.,
Pin-683554.Perumbavoor,Kerala,India.
Ph: 0484-2524806,2525736. Mobile: 98470 42036.
E- Mail: thundathilv@satyam.net.in
Web site address:
http://www.thundathilagencies.com
Kuruppampady is blessed with many other prestigious institutions and eye-catching natural beauty tourist spots. ( Please go to link – Tourist Places). We refrain from elaborating the details purposefully so as to encourage you to participate and add the missing links.
Prestigious Institutions

The Aromatic and Medicinal Plants Research Station, Odakkali, Ernakulam Dist. Kerala.
Read more … >>>>


District Institute of Education and Training (DIET)
Kuruppampady P.O, Ernakulam Dist. Pin 683 545,
Phone: 0484 2526457